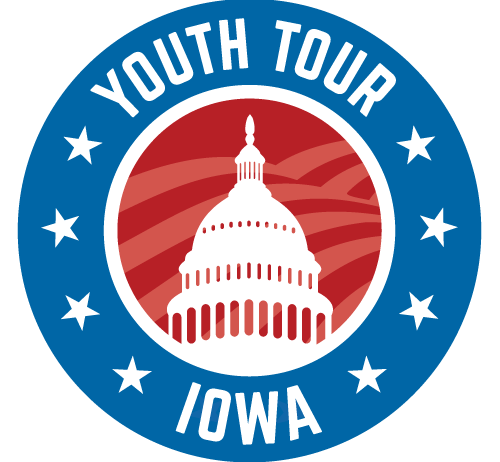 As part of our commitment to community, Southwest Iowa REC participates in the national Washington, D.C. Youth Tour program. Youth Tour has been bringing high school students to Washington D.C. every June for over 50 years. On the tour, students learn about electric cooperatives, American history and U.S. government, and walk away with a greater understanding of their role as American citizens. They participate in National Youth Day, network with their peers, representatives and senators, and explore the sights around the nation's capital. High school students with a passion for government and public service are encouraged to apply. Interested students will compete for this opportunity of a lifetime.
Southwest Iowa REC will choose a high school junior from the qualified applicants. The contest is for an expense-paid trip to our nation's capital.
To begin the application process and to learn more about this once-in-a-lifetime experience, please download the application or contact your local Southwest Iowa REC for a Youth Tour application.
The 2023 Youth Tour will take place June 17-23, 2023.
TWO WAYS TO WIN!
Living with Energy in Iowa magazine also provides an expense-paid trip for all sophomore, junior or senior's who's part of a member family of an Iowa electric co-op that's a member of the Iowa Association of Electric Cooperatives (IAEC). For more information, please visit their website: https://www.iowarec.org/youth-tour